Are you facing plumbing issues in Sussex? Whether it's a leaky tap, a noisy geyser, or a burst pipe, PlumbingForce is here to provide efficient and reliable plumbing services. Our team of expert plumbers and Gas Safe engineers are available for same-day assistance, ensuring that your plumbing problems are resolved promptly.
From the peaceful countryside of Sussex to the bustling streets of Brighton, we understand that plumbing emergencies can disrupt your daily life. That's why we offer same-day repairs for boilers, showers, cookers, and all your plumbing needs. Our skilled technicians will ensure that your residence receives the care it deserves, installing new fixtures and checking the entire plumbing system for optimal functionality.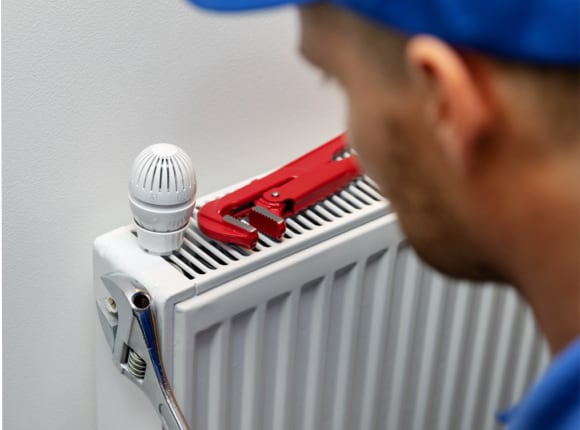 Essential Tips from Emergency Plumbers in Sussex
Dealing with a frustrating water leak? Don't worry, our emergency plumbers in Sussex are ready to provide prompt assistance. Water leaks can cause significant damage to your property and even impact your health. That's where our dedicated team comes in. With same-day repairs, we'll swiftly fix the issue, ensuring your peace of mind.
At PlumbingForce, we take pride in delivering exceptional plumbing services with a customer-centric approach. Our experienced plumbers are equipped with advanced tools and are skilled in resolving a range of plumbing issues, including clogged pipes and leaky taps. We prioritize efficient service without compromising on quality, ensuring that your plumbing is restored quickly.
We understand that plumbing problems can be stressful, but you can rely on our expertise to make the process as smooth as possible. Our team of professionals has extensive experience and expertise, making your plumbing repairs hassle-free. Sit back, relax, and let us take care of your plumbing needs in Sussex.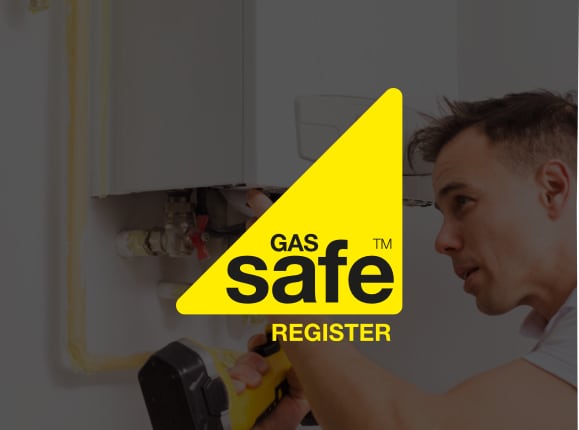 Local Boiler Services and Repairs in Sussex
At PlumbingForce, we go beyond fixing leaks by providing comprehensive plumbing services in Sussex. Our offerings include local boiler repairs to ensure your home remains warm and comfortable during the colder months. Additionally, we offer drain cleaning, water heater repair and installation, and plumbing fixture replacement. Our skilled plumbers are ready to address any plumbing issue you may encounter.
We understand the importance of a reliable heating system, especially during the winter season. That's why we offer same-day plumbing and boiler services, ranging from routine maintenance to repairs and new installations. Our team is committed to delivering efficient solutions that meet your heating needs effectively.
Don't let a plumbing emergency ruin your day or disrupt your sleep. Contact PlumbingForce anytime, day or night, and we'll be there to assist you. Our prompt and reliable services ensure that your pipes remain functional and your home remains cosy and warm.
With PlumbingForce as your go-to service provider for all your gas and plumbing needs, you can have peace of mind knowing that your home is in capable hands. Don't let leaks compromise the aesthetics or value of your property. Contact us today to schedule an appointment or learn more about our comprehensive services. We're dedicated to keeping your plumbing system running smoothly and ensuring your comfort throughout the year.
PlumbingForce offers same-day:
Plumbing Services
Boiler Services, Repair, Installation and Replacement
Gas Fire Services and Repairs
Why Choose Plumbingforce?
Rated Excellent on Trustpilot!
See our reviews
1 Hour Response Times
Upon Confirming Your Appointment*
*Subject to availability
40+ Years of Experience
Our Qualified Gas Safe Engineers Have A Wealth of Experience in the Plumbing & Heating Industry
12-Month
Parts & Labour Warranty All On Fixtures & Services Provided*
*Terms and Conditions apply
Some Of Our Services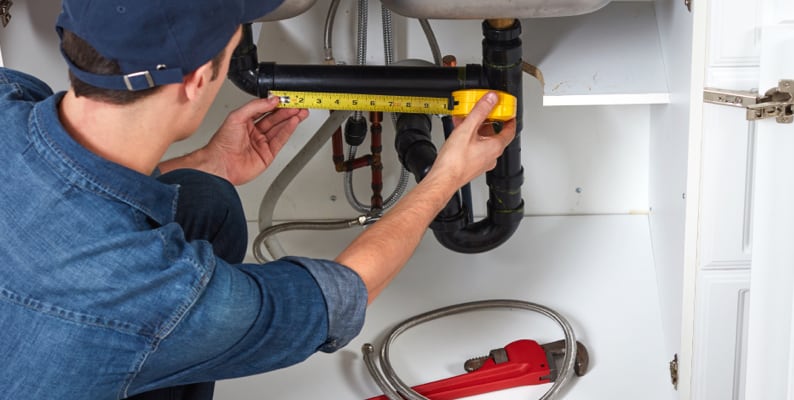 Emergencies
From a clogged drain or dripping tap to a burst water pipe, have an engineer at your door in 1 Hour* to sort your emergency immediately.
Gas Safe Engineering
As authorised members of Gas Safe (registration number 551780), we specialise in same-day gas work/heating services for both domestic and commercial clients.
Homeowner/ Landlord Gas Safety Inspections
Get a comprehensive landlord gas safety check, designed to meet your landlords' gas appliance safety obligations.
Our Reviews
Thorough assessment
Ashley was punctual, very thorough and gave a clear explanation of the problem and potential solutions. Thank you
Very professional and quick job
Very professional and quick job. Gas engineer came next day in the morning, after my call, they call 30minutes before he arrived.
Thank you …
After have a nightmare with another company I can jot say thank you enough to Jason
Excellent Service
Excellent communication. the issue was fixed very quickly. Jason was very professional and friendly. He explained the issue and preventative measures.
Very helpful and efficient engineer
Very helpful and efficient engineer, dealt with work quickly.
Friendly and professional
Friendly and professional. Guided me on the best way forward. We'll done Joe
We were expecting bad news but Max was…
We were expecting bad news but Max was unbelievably thorough and fixed our old boiler even though google had suggested it would need replacing.
Excellent work
Quick response by the company and excellent service done by Simon.
Very helpful and did a great job
Very helpful and did a great job. I'll be using your company in the future
Great service
Friendly, helpful and efficient. Great service with good communication. Very pleased.
Richard was thorough and very careful…
Richard was thorough and very careful with his work. He attended a late call out and fixed our problem. And all with a smile and a laugh
Very quick, very helpful
Very quick, helpful. Arrived on time. Issue resolved.
Great customer service
Great customer service all round got me out of a really awful situation great help and information .
Quick repair came out same day
Quick repair came out same day
Mark was really friendly and helpful…
Mark was really friendly and helpful and explained in detail how the boiler is functioning. Will be arranging future boiler services through PlumbForce.
Had Richard fit our toilet suite…
Had Richard fit our toilet suite excellent job and worth the money David and Karen very happy in grand drive Herne Bay .
Happy customer
Friendly did a good job happy with the work that was done
Explained everything clearly and the…
Explained everything clearly and the options I have to fix the problem. Nice guy
Greg was friendly
Greg was friendly, knowledgeable very polite.
Very professional
Ricky was very polite, thoughtful and helpful. Very professional
Thanks for all your hard work.
Thanks for all your hard work. We now have a fully functional heating system. You clearly know your stuff.
Adam was extremely helpful
Adam was extremely helpful, professional and provided a great service. He was able to quickly diagnose the issue, fix it and get our heating working again. Would definitely use the service again.
Replacement stop cock
Lee was on time, pleasant and did a great job. Explained options and got on with the job. Would definitely recommend.
Boiler Repair
Kept up to date on arrival time. Plumber completed the job efficiently and everything was clearly explained.
Helpful and professional
Jordan was extremely helpful and professional and the service was great from start to finish.
The Engineer was professional
The Engineer was professional, done a really good job. Came on same day, really happy with the work.
Very good and helpful
He was very good. But didn't think it would be so pricey.
The best worker was very kind
The best worker was very kind. Very patient and friendly
Great job done
Friendly, knowledgeable engineer. He did a lovely job and gave lots of useful information. Would recommend and will use again.
Excellent service
Excellent service, kept me informed of arrival time, professional job with friendly explanation of what was being done. Cannot recommend this enough! Wish all companies were as good 💯👍💯
Leave a Review on Trustpilot
Want to book directly online?
It's so simple to book a same-day service! Simply fill out the form and an advisor will call you back straight away during business hours to complete your booking.
Qualified and local technicians specialising in:
Emergency Plumbing
Boiler Repairs
Boiler & Appliance Installation
Boiler Servicing & Repairs
Gas Safety Inspection Certificate Checks
Gas Safe Engineering
Gas Fire installation & Servicing
Shower Services
Blockage Removals & Drainage
Plumbing Water Leaks
General Plumbing Services
Landlord CP12 Gas Safety Checks
CP12 Gas Certificates
Radiator installation
Saniflo/Macerator unblocking
We have engineers that can attend TODAY!*
PlumbingForce will only use your data to contact you about your appointment booking