ENGINEERS IN YOUR AREA TODAY!
Cambridge

Plumbers & Gas Engineers
Local based Gas Safe registered plumbers covering Cambridge. With over 6000 Reviews We offer Same Day service with an emergency response.
Cambridge Customer Reviews
Very pleased with the services of Plumbing Force. The plumber fixed the issue we had in our kitchen and even had suggestions for the short term and long term.
Very friendly and helpful plumbers. Polite and courteous. They were able to identify, and rectify the problems with the allotted time frame. I will certainly use them again.
The Plumber was excellent, knew exactly what to do. He worked fast and efficiently. He was friendly and even solved a couple of other minor issues unrelated to the plumbing. Thanks again
Really great service was in and relasied the problem very quick done other checks on the boiler also what may breakdown at times. Fixed it and explained exactly what was wrong and what i can do prevent this and what i am ok to do on my own if there is the same fault. Was low water pressure. Great service will use again and recommend to others.
Plumbingforce Gas Safe engineers are available in Cambridge to help take the stress out of your plumbing, gas, & boiler issues
Ensuring your boiler is serviced is paramount to maintaining the efficiency of your system
Authorised members of Gas Safe (registration number 551780) offering gas repair/installation services in Cambridge
Cambridge

Plumbing Repairs & Services, Boiler Installations
We serve the whole of the Cambridge and other towns in the East including Bedfordshire, Biggleswade, Flitwick, Leighton Buzzard, Luton, Stotfold, Essex, Hertfordshire, Norfolk, Suffolk, and much more. 
Our engineers can repair and service most system to ensure it operates at the right efficiency and also prevents further problems from arising. If your boiler has a problem, we can also investigate saving you from the stress and hassle caused by the issues.
Our plumbers are experts are investigating blockage in your pipes may it be in your sinks, toilets or bathing areas. Did you find yourself with a leaking radiator or a misconfigured boiler or a slow-draining shower? Let go of those power tools, baking soda, and toilet cleaning agent, and let the professionals deal with the problem. While you can learn how to repair basic plumbing problems or maintain your new boiler, there are some issues that you cannot solve on your own. Instead of risking your property further damage, you can let the professionals handle it and put your plumbing snake, baking soda and power tools aside. After all, maintenance is always better than an eventual repair or replacement.
By giving us a call, we guarantee to find and fix your problem within the day. As we repair commonly used items in your house, like your kitchen sink or gas stoves, getting the job done immediately will keep you from any inconveniences.
Radiator & Central Heating Services
Our Cambridge plumbing and heating engineers can service, repair, install and maintain any domestic central heating system at your property, simply call our friendly team and we will schedule an appointment to suit you.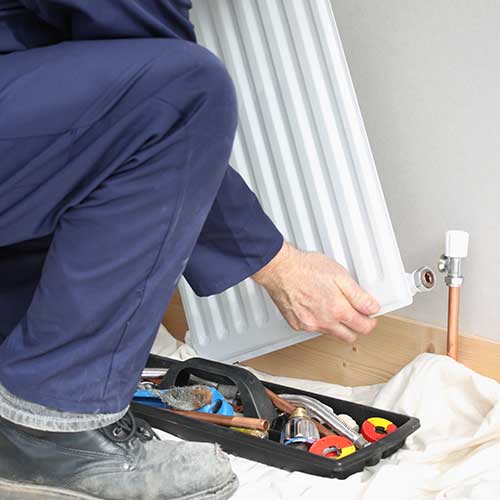 Gas Safe Plumbers In
Cambridge
Our engineers can repair and service most system to ensure it operates at the right efficiency and also prevents further problems from arising.If your boiler has a problem, we can also investigate saving you from the stress and hassle caused from the issues.
We operate a fast same day service throughout all of Cambridge & our coverage areas, particularly when a plumbing emergency arises. From boiler repairs, leaking and burst pipes, to toilets which won't flush and showers which are always cold, contact us to get these sorted in the quickest possible time.
If you have a problem that requires immediate attention, contact Plumbingforce today to arrange one of our emergency team members to attend your property without delay!
Plumbing Prices In
Cambridge
Plumbing
Local plumbers ready to assist with one call
General Repair & Installations
Appliance Fitting
Expert Installers for your new appliances
General Repair & Installations
Gas
Gas Safe Registered Plumbers at your service
Gas Fire Repair/Servicing

General Gas Repair / Installations
Boiler Services
Hassle-Free Boiler Installations, Repairs and Maintenance
Boiler Servicing (Fixed Price)

Gas Checks CP12 (Fixed Price)
Local Heating Engineer and Local Gas Engineer in
Cambridge
Our engineers are certified Gas Safe Registered, qualified to undertake gas work or heating services specified on their ID card. They are trained to work on and maintain packaged burners, industrial burners, gas-fired heaters, warm air unit, and more gas appliances.
Danny Tomlins
Gas Safe Engineer
Garey Irvin
Gas Safe Engineer
Matthew Venables
Gas Safe Engineer
Michael Rye
Gas Safe Engineer
Please complete the enquiry form below, and send your details to our Cambridge customer service team. Once you have completed this form, one of our advisors will contact you to discuss your requirements further and to arrange a suitable appointment.
To make a booking or to find out more about our services you can call us or talk to us online now using our LiveChat facility by clicking the image below.
Local Information On
Cambridge
Located on River Cam in Eastern England, you may recognise Cambridge by the prestigious and historical University of the same name. Home to 123,867 residents, the city has played a pivotal role as a trading centre for different civilisations for centuries and has been named a modern city in 1951. 
Walking through the Backs' green meadows or exploring the Cambridge University Library's long halls exudes a feeling of tranquillity and sanctity that one may not find in the busy streets of London. As your heels click against the cobbled streets, your feet have trodden down the path that Charles Darwin, Alfred Tennyson and Sylvia Path have walked. Surely, the very air and walls of Cambridge are imbued with academic achievement and a booming economy. 
As it sits at the heart of Silicon Fen, the city not only boasts of poets, artists and architects but also of high-tech software developers, bioscientists and electronic engineers. Whether you visit the local pub or gorge on a sticky Chelsea bun, Cambridge' charm is found in its people's intelligence and excellence. Aside from the ancient architecture and exquisite history, the city of colleges is also known for the winding river that meanders through it and ends at the Orchard Tea Gardens.
Plumbingforce Service Area