ENGINEERS IN YOUR AREA TODAY!
Hull

Plumbers & Gas Engineers
Local based Gas Safe registered plumbers covering Hull. With over 2000 Reviews We offer Same Day service with an emergency response.
Plumber was efficient and quick, really very helpful to go above and beyond – thank you. 4 star rating is only to reflect the call out rate – plumber was 5*
Came as promised. Was kind and courteous. Wasn't able to fix the fault there and then as he didn't have the specific parts but gave us very good advice on how to proceed.
Great engineer, very efficient, good knowledge and very friendly. They did have to push back our time slot a couple of times however.
The engineer was on-site very promptly. He established the cause of the problem and was able to repair. He was so helpful and very thorough. Really happy with the service and have no hesitation in recommending this service. Thank you so much
Plumbingforce Gas Safe engineers are available in Hull to help take the stress out of your plumbing, gas, & boiler issues
Ensuring your boiler is serviced is paramount to maintaining the efficiency of your system
Authorised members of Gas Safe (registration number 551780) offering gas repair/installation services in Hull
Plumbing Repairs & Services, Boiler Installations in
Hull
We serve the whole of the Hull and the other towns in the Yorkshire and the Humber including Doncaster, Rotherham, Calderdale, Harrogate, Selby, Craven, and Ryedale.
Our engineers can repair and service most system to ensure that it operates at the right efficiency. We also make sure that we prevent further problems from arising. If we discover an issue, our Gas-Safe registered plumbers can investigate further and give you their diagnosis and plan of action. You are not obligated to push through with the repairs.
Our Gas-Safe registered plumbers are more than willing to help you with any pipe issues you have in your households. We will fix any possible damage and breakage in your household: clogged sinks, drains, pipes, and toilets, absence of hot water, low water pressure in the house, leaky faucets and pipes, and even your central heating radiators. 
We'll have our personnel skim through all possible problems and fix it in no time. We'll make sure everything is back to normal before you know it, and that there will be no follow-up damages so you get the worth of what you paid for.
Radiator & Central Heating Services in
Hull
Our plumbing and heating engineers in Hull can service, repair, install and provide maintenance checks on any central heating system at your property. Simply give us a call and our friendly customer service representative will be happy to schedule you with an appointment.
You never have to wait again with Plumbingforce. We make sure here that we give you top priority and urgency to any repair or problem that you throw at us. We never fail to reply on the same day you contact us for repair, and that's a guarantee.   If a deal is settled, out Gas-Safe registered plumbers would be at your doorbells before you even know it. Your house's piping system would be fully functional in no time. No more scares of having water damages due to long waits and cold winter nights due to broken heaters and radiators. Your pipes, drains, and toilets would never be broken for too long ever again. You can count on us with that.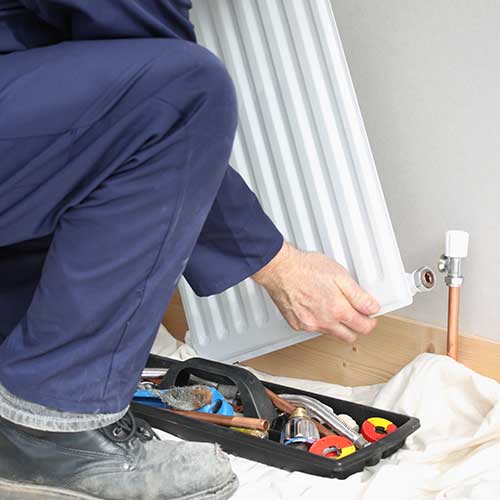 Gas Safe Registered Plumbers In
Hull
Your safety is our main priority. This is the reason why we only employ plumbers and gas engineers who are registered on the Gas Safe Register. The Gas Safe Register has tight measures set in place to ensure that all of the gas engineers on their list are qualified and competent in handling all gas-related issues in your household. What this means is that all individuals employed by Plumbingforce are equipped with sufficient knowledge to handle any plumbing or gas-related issue they face.
We operate a fast same day service throughout all of
Hull
& our coverage areas, particularly when a plumbing emergency arises. From boiler repairs, leaking and burst pipes, to toilets which won't flush and showers which are always cold, contact us to get these sorted in the quickest possible time. If you have a problem that requires immediate attention, contact Plumbingforce today to arrange one of our emergency team members to attend your property without delay!
Plumbing
Local plumbers ready to assist with one call
£
99
Per Hour + vat
General Repair & Installations
Appliance Fitting
Expert Installers for your new appliances
£
99
Per Hour + vat
General Repair & Installations
Gas
Gas Safe Registered Plumbers at your service
£
99
Per Hour + vat
Gas Fire Repair/Servicing

General Gas Repair / Installations
Boiler Services
Hassle-Free Boiler Installations, Repairs and Maintenance
£
99
Per Hour + vat
Boiler Servicing (Fixed Price)

Gas Checks CP12 (Fixed Price)
Local Heating Engineer and Local Gas Engineer in
Hull
Our heating engineers are experienced commercial gas safe registered engineer qualified to work on packaged burners, industrial boilers, gas fired heaters, warm air unit and more gas appliances.
Adam Vipond
Gas Safe Engineer
Anthony Bilson
Gas Safe Engineer
Ben Briden
Gas Safe Engineer
Dan Lucas
Gas Safe Engineer
Please complete the enquiry form below, and send your details to our Hull customer service team. Once you have completed this form, one of our advisors will contact you to discuss your requirements further and to arrange a suitable appointment.
To make a booking or to find out more about our services you can call us or talk to us online now using our LiveChat facility by clicking the image below.
Local Information On
Hull
This port city-cum-unitary authority has an approximate population of 288,000. If you ever plan on coming over, you may want to check out the Hull Maritime Museum, Ferens Art Gallery, Hull Truck Theatre, The Humber Mouth Literature Festival, the Humber Street Sesh Festival, the Hull Minister, Pickering Park, and the Hull Paragon Interchange. 
If you like sports, you'd enjoy checking out the Hull City AFC, East Hull, Hull Dockers, West Hull, Hull Ionians, Hull RUFC, Hull Cycle Speedway Club, Hull Achilles Athletics Club, and the Hull Lacrosse Club.
If you ever plan to come over, you may do so via private vehicle through the main-roads M62 , A63, and E20. Otherwise, you may take your travels to the sky as Humberside Airport is only 20 miles away from the city centre and Leeds Bradford Airport is just 70 miles away from the city centre. If you want to take the bus, it's easy now through the Hull Paragon Interchange that connects most inner roads to properly service the entire city. Ferries are also available, just check out the local port. 
Plumbingforce Service Area