ENGINEERS IN YOUR AREA TODAY!
Sheffield

Plumbers & Gas Engineers
Local based Gas Safe registered plumbers covering Sheffield. With over 5000 Reviews We offer Same Day service with an emergency response.
Sheffield Customer Reviews
Selected at very short notice, I chose Plumbingforce from a long list of possible suppliers to fit our new boiler, and I am glad I chose them! Punctual, professional and courteous, their engineer Michael kept me informed at every stage of the process. Unusually, he spent a good deal of time checking and thoroughly testing the installation to make sure it was working perfectly before he left. Highly recommended. Could not have been better.
I had a great experience today. I have been losing pressure in my boiler for a while now. David came out and had the job done in next to no time, very thorough and explained what he was doing has he went along. Top class. Thank you so much David.
Excellent service.The service engineer even gave me useful tips on what sort of inhibited chemical to use in my central heating system and gave some suggestions as to why I am suffering low water pressure in part of my plumbing system.
very prompt. easy to use the virtual link to determine the initial problem & then arrange appropriate appointment. staff very polite & helpful, engineer very pleasant & helpful. price a bit steep for what was a minor issue & only took approx 15 mins to sort out, but in this very cold weather it was an emergency as disabled & problem now sorted.
Plumbingforce Gas Safe engineers are available in Sheffield to help take the stress out of your plumbing, gas, & boiler issues
Ensuring your boiler is serviced is paramount to maintaining the efficiency of your system
Authorised members of Gas Safe (registration number 551780) offering gas repair/installation services in Sheffield
Plumbing Repairs & Services, Boiler Installations in
Sheffield
We serve the whole of the Sheffield and the other towns in South Yorkshire including Rotherham, Doncaster, and Borough of Barnsley.
Our engineers can repair and service most system to ensure that it operates at the right efficiency. We also make sure that we prevent further problems from arising. If we discover an issue, our Gas-Safe registered plumbers can investigate further and give you their diagnosis and plan of action. You are not obligated to push through with the repairs.
We don't care whatever pipe trouble you have in your house, we're not afraid of it and our Gas-Safe registered plumbers are here to fix it. Any breakage or damage is a piece of cake, may it be a clog in your sinks, drains, toilets, or pipes, low water pressure in all outlet in the house, no presence of hot water, and also your radiators that may or may not provide central heating. Our professionals will have it all thoroughly checked and meticulously fixed with prevention for further damages. We don't want you to pay for another fix sooner, so we tidy up everything now instead. We guarantee you spot-on service, so give us a call now.
Radiator & Central Heating Services in
Sheffield
Our plumbing and heating engineers in Sheffield can service, repair, install and provide maintenance checks on any central heating system at your property. Simply give us a call and our friendly customer service representative will be happy to schedule you with an appointment.
If you work with Plumbingforce, you never have to wait too long again for your pipe problems to be fixed. We make sure here that we give you top priority and urgency to any repair or problem that you throw at us. We never fail to reply on the same day you contact us for repair, and that's a guarantee. We send out our Gas-Safe registered plumbers ASAP once we settle everything via call so your house will be fixed in no time and be in tip-top shape before you even know it. No more scares of having water damages due to long waits and cold winter nights due to broken heaters and radiators. Your pipes, drains, and toilets would never be broken for too long ever again, we got you on this.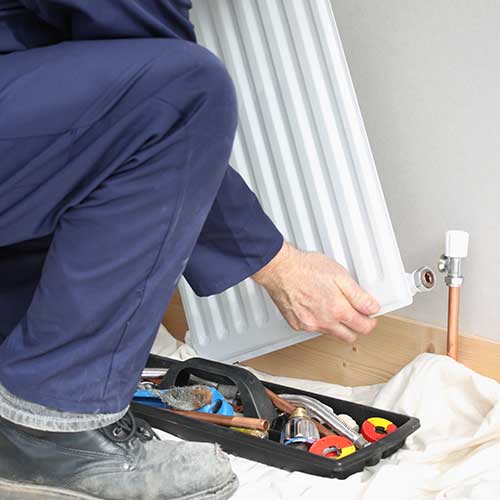 Gas Safe Registered Plumbers In
Sheffield
Your safety is our main priority. This is the reason why we only employ plumbers and gas engineers who are registered on the Gas Safe Register. The Gas Safe Register has tight measures set in place to ensure that all of the gas engineers on their list are qualified and competent in handling all gas-related issues in your household. What this means is that all individuals employed by Plumbingforce are equipped with sufficient knowledge to handle any plumbing or gas-related issue they face.
We operate a fast same day service throughout all of Sheffield & our coverage areas, particularly when a plumbing emergency arises. From boiler repairs, leaking and burst pipes, to toilets which won't flush and showers which are always cold, contact us to get these sorted in the quickest possible time.
If you have a problem that requires immediate attention, contact Plumbingforce today to arrange one of our emergency team members to attend your property without delay!
Plumbing Prices In
Sheffield
Plumbing
Local plumbers ready to assist with one call
£
99
Per Hour + vat
General Repair & Installations
Appliance Fitting
Expert Installers for your new appliances
£
99
Per Hour + vat
General Repair & Installations
Gas
Gas Safe Registered Plumbers at your service
£
99
Per Hour + vat
Gas Fire Repair/Servicing

General Gas Repair / Installations
Boiler Services
Hassle-Free Boiler Installations, Repairs and Maintenance
£
99
Per Hour + vat
Boiler Servicing (Fixed Price)

Gas Checks CP12 (Fixed Price)
Local Heating Engineer and Local Gas Engineer in
Sheffield
Our heating engineers are experienced commercial gas safe registered engineer qualified to work on packaged burners, industrial boilers, gas fired heaters, warm air unit and more gas appliances.
Chris Geary
Gas Safe Engineer
David Richards
Gas Safe Engineer
Justin Sidhu
Gas Safe Engineer
Please complete the enquiry form below, and send your details to our Sheffield customer service team. Once you have completed this form, one of our advisors will contact you to discuss your requirements further and to arrange a suitable appointment.
To make a booking or to find out more about our services you can call us or talk to us online now using our LiveChat facility by clicking the image below.
Local Information On
Sheffield
This metropolitan borough and city hold an approximate population of 583,000. If you ever plan to visit and take a tour, you may want to check out the Sheffield Walk of Fame, the Wheel of Sheffield, Heeley City Farm, the Crucible Theatre, the Weston Park Museum, and the Montgomery Theatre. 
If you're a really big fan of sports, you'd love checking out Sheffield FC, Hallam FC, Sheffield United, the Don Valley Stadium, the English Institute of Sport, and the Sheffield Eagles RLFC. 
If you plan to come over, you may do so via the train through the Sheffield railway station that is part of the Midland Main Line. You may also take coach services that have several stops around the city if you would prefer that instead. If you want to take things to the water, you may opt do so via the Sheffield and South Yorkshire Navigation that would help you go through several inland waterways. Otherwise, take it to the skies through the Doncaster Sheffield Airport that is just 18 miles away from the local city center.
Plumbingforce Service Area