ENGINEERS IN YOUR AREA TODAY!
Brighton

Plumbers & Gas Engineers
Local based Gas Safe registered plumbers covering Brighton. With over 6000 Reviews We offer Same Day service with an emergency response.
Brighton Customer Reviews
We have just purchased this funeral plan and I have found that the company have been very helpful, knowledgeable and straightforward. Answered all the questions and ticked all the boxes,we haven't used the plan as yet! But when it is used our family just have to make the necessary phone call,and it looks perfect to what we have requested,with peace of mind Very pleased we chose this company.
I had an emergency water leak that needed to be repaired asap . I called Plumbingforce at 11:30am and by 3:30pm all the repairs were made. These guys are not the cheapest in town, but arguably the best!
Plumber arrived promptly after phoning to say he was on is way. Service was excellent. He talked me through the issues with my immersion heater and replaced parts efficently in good time. I would highly recommned.
Excellent service! I rang on a Saturday, requested a boiler service and a gas safety certificate and (to my surprise) was given an appointment on the following Monday afternoon. Later I realised I needed the appointment to be on the Monday morning so rang back. They were very helpful and changed the appointment to the morning. The guy was punctual, friendly and professional. I was one very happy customer!
Plumbingforce Gas Safe engineers are available in Brighton to help take the stress out of your plumbing, gas, & boiler issues
Ensuring your boiler is serviced is paramount to maintaining the efficiency of your system
Authorised members of Gas Safe (registration number 551780) offering gas repair/installation services in Brighton
Plumbing Repairs & Services, Boiler Installations in
Brighton
We serve the whole of Brighton and the other towns in East Sussex including Hastings, Rother, Wealden, Eastbourne and Hove.
Our engineers can repair and service most systems to ensure that it operates at the right efficiency. We also make sure that we prevent further problems from arising. If we discover an issue, our Gas-Safe registered plumbers can investigate further and give you their diagnosis and plan of action. You are not obligated to push through with the repairs.
Typically when it comes to plumbing services, houses and homeowners are the first to come to mind. But that doesn't mean it's solely for personal use. Our plumbers also work for commercial establishments and facilities. From bathroom services, gas cooker repairs to boiler services and installations, our plumbers are here to assist you!
For your safety, our gas engineers carry their Gas Safe Register ID cards showing the type of gas work they're verified to handle. You can check them before they get to work. 
Radiator & Central Heating Services in
Brighton
Our plumbing and heating engineers in Brighton can service, repair, install and provide maintenance checks on any central heating system at your property. Simply give us a call and our friendly customer service representative will be happy to schedule you with an appointment.
Is your central heating system not working correctly and need fixing quick? Plumbingforce offers same-day services for any emergencies to quickly deal with your problem!
Same-day services can deal with the issue quickly to avoid further damages or complications that may come the longer it's left malfunctioning. There's no guarantee that nothing bad is going to happen when you ignore it. The pipeline material may suffer deterioration and sooner, may lead to more significant problems that can affect the whole system!
If you think you need same-day services to fix your problem, call Plumbingforce, and we'll take action!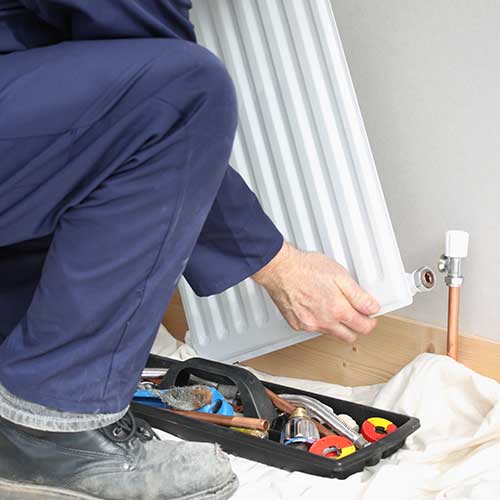 Gas Safe Registered Plumbers In
Brighton
Our engineers can repair and service most system to ensure it operates at the right efficiency and also prevents further problems from arising.If your boiler has a problem, we can also investigate saving you from the stress and hassle caused from the issues.
We operate a fast same-day service throughout all of Peterborough & our coverage areas, particularly when a plumbing emergency arises. From boiler repairs, leaking and burst pipes, to toilets which won't flush and showers which are always cold, contact us to get these sorted in the quickest possible time.
If you have a problem that requires immediate attention, contact Plumbingforce today to arrange one of our emergency team members to attend your property without delay!
Plumbing Prices In
Brighton
Plumbing
Local plumbers ready to assist with one call
General Repair & Installations
Appliance Fitting
Expert Installers for your new appliances
General Repair & Installations
Gas
Gas Safe Registered Plumbers at your service
Gas Fire Repair/Servicing

General Gas Repair / Installations
Boiler Services
Hassle-Free Boiler Installations, Repairs and Maintenance
Boiler Servicing (Fixed Price)

Gas Checks CP12 (Fixed Price)
Local Heating Engineer and Local Gas Engineer in
Brighton
Our heating engineers are experienced commercial gas safe registered engineer qualified to work on packaged burners, industrial boilers, gas fired heaters, warm air unit and more gas appliances.
Sam Wright
Gas Safe Engineer
Please complete the enquiry form below, and send your details to our Brighton customer service team. Once you have completed this form, one of our advisors will contact you to discuss your requirements further and to arrange a suitable appointment.
To make a booking or to find out more about our services you can call us or talk to us online now using our LiveChat facility by clicking the image below.
Local Information On
Brighton
A constituent part of the city of Brighton and Hove, Brighton offers a lot of beach action being a seaside resort in East Sussex, England. Currently, the two cities have a combined growing population of 300,000 residents. 
With the improved road to London, Brighton began to attract more visitors and became a boarding point for boats travelling to France. It also became famous as a health resort for sea bathing as an alleged cure for illnesses.
The resort's location has made it a popular destination for tourists. Diverse communities, quirky shopping areas, large cultural, music, and arts scene, as well as a large LGBT population, earned it the name 'unofficial gay capital of the UK'. 
Brighton attracted 7.5 million day visitors back in 2015-2016 and 4.9 million overnight visitors who made it the most popular seaside destination in the UK for overseas tourists. And if that doesn't sound a lot, Brighton has been called the UK's 'hippest city' and 'the happiest place to live in the UK'.
Plumbingforce Service Area