ENGINEERS IN YOUR AREA TODAY!
Canterbury

Plumbers & Gas Engineers
Local based Gas Safe registered plumbers covering Canterbury. With over 5000 Reviews We offer Same Day service with an emergency response.
Canterbury Customer Reviews
I had the best customer service received from them. The customer service I've talked to over the phone was very friendly and polite; answered my questions patiently and addressed my plumbing concerns. The guy sent to us was very professional, knowledgeable and thorough to his work. He was able to find out the issue and let us know exactly what was needed in order to fix the issue. He fixed our plumbing issue on time at a reasonable cost. I'll make sure if I have any issues with my AC or heat, I will call them again.
Very good friendly service to sort out the problems with my boiler. The engineer was knowledgeable and efficient, working through the system to find out the problem. The area was left clean and tidy when the work was completed.
The plumber was very helpful, polite and friendly. Did the job well. I had two telephone calls with you. The first was average and wasn't trying to be useful, more trying to get a booking and rid of me! The second was better but still missing this customer understanding that is necessary when you do telephone selling. The customer needs a plumber but still needs to be understood. There are actually other plumbers one can go to, so you need to keep your customer on side.
I am really impressed with the level of service that I have received from Plumbingforce. Not cheap, but a first class job of work was done quickly, by an engineer who was enthusiastic and determined to do the best work. It is really good that you can book an engineer without weeks of waiting, who turns up on time and carries out the work quickly and efficiently. The system for booking and payment was also very straightforward and communications were excellent. Will definitely use Plumbingforce again.
Plumbingforce Gas Safe engineers are available in Canterbury to help take the stress out of your plumbing, gas, & boiler issues
Ensuring your boiler is serviced is paramount to maintaining the efficiency of your system
Authorised members of Gas Safe (registration number 551780) offering gas repair/installation services in Canterbury
Plumbing Repairs & Services, Boiler Installations in
Canterbury
We serve the whole of the Canterbury and the other towns in Kent including Sevenoaks, Swale, Ashford, Tonbridge and Malling.
Our engineers can repair and service most system to ensure that it operates at the right efficiency. We also make sure that we prevent further problems from arising. If we discover an issue, our Gas-Safe registered plumbers can investigate further and give you their diagnosis and plan of action. You are not obligated to push through with the repairs.
Bathroom plumbing, gas cooker installations and repair, boiler services and boiler maintenance, or any other plumbing, our plumbers can do it all for you! It's also good to mention we also offer our services to commercial establishments. So if your office needs its pipes fixed, leave it to PlumbingForce!
All our plumbers are registered with the Gas Safe Registry. As such, they all carry with them their Gas Safe ID whenever they attend to your property. The Gas Safe ID also indicates which type of gas work that they are verified to work on.
Radiator & Central Heating Services in
Canterbury
Our plumbing and heating engineers in Canterbury can service, repair, install and provide maintenance checks on any central heating system at your property. Simply give us a call and our friendly customer service representative will be happy to schedule you with an appointment.
Now, if your central heating system needs immediate attention and fixing in one day, we have same-day services to handle any emergencies to quickly deal with the issue!
When something is not working properly and is crucial to be solved in 24-hours, same-day services come in handy to avoid further damage and complications to the already malfunctioning pipe system. Call us now and we'll make sure that our engineers are on the job in no time.
Same-day services are useful if you need something fixed ASAP. So if you need one, feel free to book a call with us and we'll take action!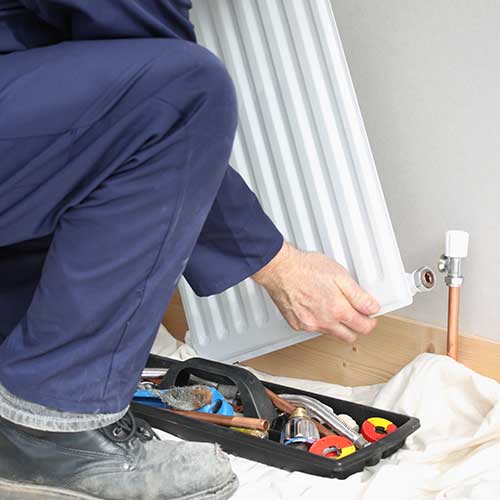 Gas Safe Registered Plumbers In
Canterbury
Our engineers can repair and service most system to ensure it operates at the right efficiency and also prevents further problems from arising.If your boiler has a problem, we can also investigate saving you from the stress and hassle caused from the issues.
We operate a fast same day service throughout all of Canterbury & our coverage areas, particularly when a plumbing emergency arises. From boiler repairs, leaking and burst pipes, to toilets which won't flush and showers which are always cold, contact us to get these sorted in the quickest possible time.
If you have a problem that requires immediate attention, contact Plumbingforce today to arrange one of our emergency team members to attend your property without delay!
Plumbing Prices In
Canterbury
Plumbing
Local plumbers ready to assist with one call
£
99
Per Hour + vat
General Repair & Installations
Appliance Fitting
Expert Installers for your new appliances
£
99
Per Hour + vat
General Repair & Installations
Gas
Gas Safe Registered Plumbers at your service
£
99
Per Hour + vat
Gas Fire Repair/Servicing

General Gas Repair / Installations
Boiler Services
Hassle-Free Boiler Installations, Repairs and Maintenance
£
99
Per Hour + vat
Boiler Servicing (Fixed Price)

Gas Checks CP12 (Fixed Price)
Local Heating Engineer and Local Gas Engineer in
Canterbury
Our heating engineers are experienced commercial gas safe registered engineer qualified to work on packaged burners, industrial boilers, gas fired heaters, warm air unit and more gas appliances.
Andy Horton
Gas Safe Engineer
Ben Bryant
Gas Safe Engineer
Richard Emms
Gas Safe Engineer
Please complete the enquiry form below, and send your details to our Canterbury customer service team. Once you have completed this form, one of our advisors will contact you to discuss your requirements further and to arrange a suitable appointment.
To make a booking or to find out more about our services you can call us or talk to us online now using our LiveChat facility by clicking the image below.
Local Information On
Canterbury
One of UNESCO World Heritage Site, Canterbury is a historic English cathedral city in Kent, England. The city has been occupied since Paleolithic times and served as the capital of the Celtic Cantiaci and the Jute Kingdom of Kent. Many historical structures fill the area including a city wall founded in Roman Times, the ruins of St Augustine's Abbey and a Norman Castle, and the oldest running school in the world, the King's School.
Canterbury is a popular tourist destination and consistently one of the most visited cities in the UK which lead to the city's economy heavily reliant on tourism. With a population of around 55,240 (2011), the city has a substantial student population due to the near presence of the University of Kent, Canterbury Christ Church University, the University of Creative Arts, and the Girne American University Canterbury campus. However, Canterbury remains as a small city in terms of geographical size and population compared to other British cities.
Despite its economy reliant to tourism, Canterbury district retained around 4,761 businesses with up to 60,000 full and part-time employees and was worth £1.3 billion in 2001. This made the district the second largest economy in Kent. Today, the three primary sectors are tourism, higher education and retail.
Plumbingforce Service Area