ENGINEERS IN YOUR AREA TODAY!
Loughton

Plumbers & Gas Engineers
Local based Gas Safe registered plumbers covering Loughton. With over 2000 Reviews We offer Same Day service with an emergency response.
Loughton Customer Reviews
I decided to choose them to do the work because the other company's estimate was double compared to their charges; very fair. Last week; it was Thursday morning, the team of Plumbingforce diagnosed the cause of the water coming out from the doorframe in the upstairs bathroom. The team was very professional; Fixed the issue quickly and neatly. They are so worth it.
Excellent persistence to find the problem with our gas fire. Please ignore previous rating! Tapped star by mistake. Thanks Ben. Hope you can get the parts ASAP.
The plumber was brilliant. He was friendly and completed the job in good time. My appointment was changed due toe original engineer being held up at another job but I was given adequate notice. Very good customer service, called yesterday and got an appointment for the next day.
Excellent customer service, sorted out the problem that 4 others from elsewhere couldn't! Very quick and helpful and explained in laymen's terms for me! Thank you!
Plumbingforce Gas Safe engineers are available in
Loughton
to help take the stress out of your plumbing, gas, & boiler issues
Ensuring your boiler is serviced is paramount to maintaining the efficiency of your system
Authorised members of Gas Safe (registration number 551780) offering gas repair/installation services in
Loughton
Plumbing Repairs & Services, Boiler Installations in
Loughton
We serve the whole of the Loughton  and other towns in the South East including Colchester, Eastbourne, Portsmouth, Chichester, Canterbury and much more.
Our engineers can repair and service most system to ensure it operates at the right efficiency and also prevents further problems from arising.If your boiler has a problem, we can also investigate saving you from the stress and hassle caused from the issues.
As a quick reference, our heating and plumbing engineers are well-equipped professionals that can resolve your issues regarding your central heating system, gas cookers, shower heaters, water system, pipes, faucets, and even your toilet that won't flush! In fact, Plumbingforce is not limited to providing services to homes, but also establishments that have more complicated technical issues. To ensure you, our heating and plumbing engineers have been certified to take on several types of heating appliances and water system so you won't have to feel uneasy about their qualification. Besides, they always carry their Gas Safe Register ID so that if you are still hesitating about their eligibility, they can provide you with their license!
Radiator & Central Heating Services in
Loughton
Our Loughton plumbing and heating engineers can service, repair, install and maintain any domestic central heating system at your property, simply call our friendly team and we will schedule an appointment to suit you.
In certain situation, booking a schedule for your technical issues is not feasible when the problem is escalating by the minute. Lucky for you, Plumbingforce has a same-day service offer so that no further damage will occur to your property, and to the area surrounding it. In light of this, the same-day service offered by Plumbingforce is a vital feature to prevent any fatality because your safety is one of our mission to protect that is why our goal is to avoid any problems to arise.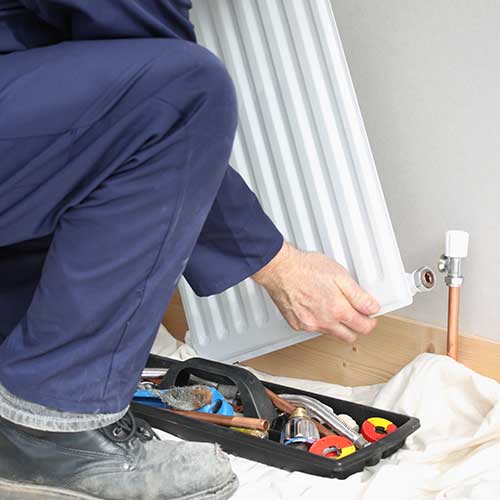 Gas Safe Registered Plumbers In
Loughton
Our engineers can repair and service most system to ensure it operates at the right efficiency and also prevents further problems from arising.If your boiler has a problem, we can also investigate saving you from the stress and hassle caused from the issues.
We operate a fast same day service throughout all of
Loughton
& our coverage areas, particularly when a plumbing emergency arises. From boiler repairs, leaking and burst pipes, to toilets which won't flush and showers which are always cold, contact us to get these sorted in the quickest possible time. If you have a problem that requires immediate attention, contact Plumbingforce today to arrange one of our emergency team members to attend your property without delay!
Plumbing Prices In
Loughton
Plumbing
Local plumbers ready to assist with one call
£
99
Per Hour + vat
General Repair & Installations
Appliance Fitting
Expert Installers for your new appliances
£
99
Per Hour + vat
General Repair & Installations
Gas
Gas Safe Registered Plumbers at your service
£
99
Per Hour + vat
Gas Fire Repair/Servicing

General Gas Repair / Installations
Boiler Services
Hassle-Free Boiler Installations, Repairs and Maintenance
£
99
Per Hour + vat
Boiler Servicing (Fixed Price)

Gas Checks CP12 (Fixed Price)
Our Registered Plumbers In
Loughton
Our heating engineers are experienced commercial gas safe registered engineer qualified to work on packaged burners, industrial boilers, gas fired heaters, warm air unit and more gas appliances.
Adam Vipond
Gas Safe Engineer
Anthony Bilson
Gas Safe Engineer
Ben Briden
Gas Safe Engineer
Dan Lucas
Gas Safe Engineer
Please complete the enquiry form below, and send your details to our
Loughton
customer service team. Once you have completed this form, one of our advisors will contact you to discuss your requirements further and to arrange a suitable appointment.
To make a booking or to find out more about our services you can call us or talk to us online now using our LiveChat facility by clicking the image below.
Local Information On
Loughton
Sitting in the edge of Epping Forest is the town of Loughton located in Essex, England. It has a population of 31,106 residents and is 12 miles from the centre of London. In addition, it is liked by the London Transport Central Line Railway and the M11 motorway making it easy to visit!
To those who are fond of exploring small towns, Loughton is a great place to discover as they house hidden gems such as High Beach  Church, St. John the Baptist Church, and The National Jazz Archive, and Loughton Arts Centre.
If you are a foodie, Loughton will fill your tummies with their amazing local restaurants, and pubs such as the Two Kitchens, The Olive Tree, Wildwood, Forester Arms, The Last Post, The Victoria Tavern, and The Gardeners Arms which has a splendid view of London. Lastly, Loughton Farmer's Market is something that locals anticipate as it is only held on the first Sunday of every month!
Plumbingforce Service Area