ENGINEERS IN YOUR AREA TODAY!
Southampton

Plumbers & Gas Engineers
Local based Gas Safe registered plumbers covering Southampton. With over 5000 Reviews We offer Same Day service with an emergency response.
Southampton Customer Reviews
Excellent plumbing service we've had. Everything was top rate from Communication, service, price, to overall knowledge. Added, they offered plenty of advice on upcoming plumbing projects. All in all, extremely satisfied.
I called last friday for a gas engineer, was very impressed with the prompt service I got from Justine, he explained what the problem was, and my options for repair.We will certainly use them again if we have to…
Liked that a Plumbing Force engineer could attend on a Saturday to diagnose/fix our boiler problem. Communications from both the control centre and engineer mostly good. Information on progress of parts order reactive rather than proactive. Problem fixed after mains electrical fault rectified by another firm. Engineer polite and informative.
Helpful people on the phone sorting out a visit. Friendly and efficient engineers who explained exactly what was wrong and what was needed. Got my old washer out, repaired seized valves and plumbed the new washer in and then checked all was working for me. Cannot ask for more. I would definitely recommend Plumbingforce. Many thanks
Plumbingforce Gas Safe engineers are available in Southampton to help take the stress out of your plumbing, gas, & boiler issues
Ensuring your boiler is serviced is paramount to maintaining the efficiency of your system
Authorised members of Gas Safe (registration number 551780) offering gas repair/installation services in Southampton
Plumbing Repairs & Services, Boiler Installations in
Southampton
We serve the whole of Southampton and the other towns in Hampshire including Fareham, Winchester, Havant, Basingstoke and Deane.
Our engineers can repair and service most systems to ensure that it operates at the right efficiency. We also make sure that we prevent further problems from arising. If we discover an issue, our Gas-Safe registered plumbers can investigate further and give you their diagnosis and plan of action. You are not obligated to push through with the repairs.
Homeowners often avail for plumbers to work on their homes because of how immediate it is to their day to day life. However, we are also taking requests from commercial establishments like restaurants or facilities, because plumbing systems are equally important. We cater to both markets. 
From simple services like shower plumbing and pipe repairs to boiler maintenance and services, our plumbers have the experience to handle anything that has the word 'plumbing' in it. And if you're wondering if our gas engineers are experts, each one has a Gas Safe Register ID card showing you which type of gas work they're verified to handle. 
Radiator & Central Heating Services in
Southampton
Our plumbing and heating engineers in Southampton can service, repair, install and provide maintenance checks on any central heating system at your property. Simply give us a call and our friendly customer service representative will be happy to schedule you with an appointment.
Talking about services, is your central heating system having issues and needs a quick solution? If yes, we offer same-day services to resolve the problem on the same day you booked us!
This way, you can prevent additional charges and unforeseeable costs the longer the problem persists. It's usual for pipelines or systems to deteriorate and get damaged faster when things aren't working right, leading to more repairs or worse, total replacement. And if you hate recurring problems, you don't have to worry about it because everything will run smoothly after servicing. 
So if you need something fixed ASAP, call Plumbingforce! Fix everything immediately with our same-day services!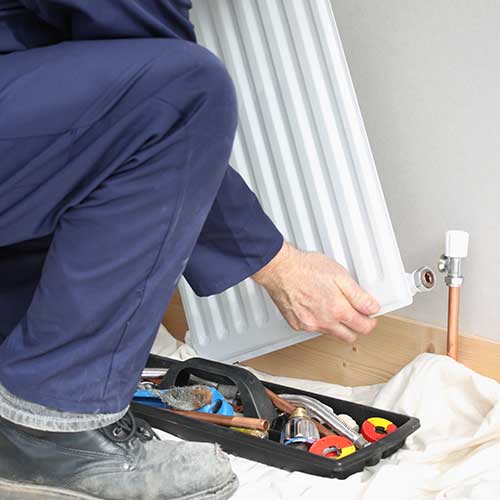 Gas Safe Registered Plumbers In
Southampton
Your safety is our main priority. This is the reason why we only employ plumbers and gas engineers who are registered on the Gas Safe Register. The Gas Safe Register has tight measures set in place to ensure that all of the gas engineers on their list are qualified and competent in handling all gas-related issues in your household. What this means is that all individuals employed by Plumbingforce are equipped with sufficient knowledge to handle any plumbing or gas-related issue they face.
We operate a fast same-day service throughout all of Peterborough & our coverage areas, particularly when a plumbing emergency arises. From boiler repairs, leaking and burst pipes, to toilets which won't flush and showers which are always cold, contact us to get these sorted in the quickest possible time.
If you have a problem that requires immediate attention, contact Plumbingforce today to arrange one of our emergency team members to attend your property without delay!
Plumbing Prices In
Southampton
Plumbing
Local plumbers ready to assist with one call
General Repair & Installations
Appliance Fitting
Expert Installers for your new appliances
General Repair & Installations
Gas
Gas Safe Registered Plumbers at your service
Gas Fire Repair/Servicing

General Gas Repair / Installations
Boiler Services
Hassle-Free Boiler Installations, Repairs and Maintenance
Boiler Servicing (Fixed Price)

Gas Checks CP12 (Fixed Price)
Local Heating Engineer and Local Gas Engineer in
Southampton
Our heating engineers are experienced commercial gas safe registered engineer qualified to work on packaged burners, industrial boilers, gas fired heaters, warm air unit and more gas appliances.
Chris Walton
Gas Safe Engineer
James Cole
Gas Safe Engineer
Robert Rogers
Gas Safe Engineer
Please complete the enquiry form below, and send your details to our Southampton customer service team. Once you have completed this form, one of our advisors will contact you to discuss your requirements further and to arrange a suitable appointment.
To make a booking or to find out more about our services you can call us or talk to us online now using our LiveChat facility by clicking the image below.
Local Information On
Southampton
Southampton is a city in Hampshire, England. It is a major port with the River Test, Itchen, Hamble, and Southampton Water a part of their system. Protected by the Isle of Wright, the port has become one of the busiest in the UK. Including its unitary authority, it has a population of around 253,611 as of 2011.
Their economy is not limited to coastal work. There's a lot of significant employers in Southampton including the City's Council, the University of Southampton, Solent University, Southampton Airport, Ordnance Survey, BBC South, the NHS, Associated British Ports and Carnival UK. Southampton also has a large shopping centre and retail park, supported by the leisure industry brought by the cruise ships. 
Noted for its association with the RMS Titanic, the Spitfire, as one of the departure points of D-Day, and more recently, as the home port of the largest cruise ships in the world like ships from the Royal Caribbean and Carnival Corporation & plc–the city has been a historical place for seafarers.
Plumbingforce Service Area