ENGINEERS IN YOUR AREA TODAY!
York

Plumbers & Gas Engineers
Local based Gas Safe registered plumbers covering York. With over 5000 Reviews We offer Same Day service with an emergency response.
Booked this appointment on line at 4 am engineer knocking at door 8.30am . Fixed my leaking boiler and gave it the once over very friendly and helpful. I would definitely use this company again and recommend them to friends and family. Price was less than I expected for such a professional service
I was very satisfied with the quality of the workmanship. The plumber/ engineer explained the problem with the heating system and recommended that the pipes from the boiler ideally should be a size bigger, which does makes common sense.
Really friendly quick and good service! Even helped me by telling me a problem that should have been sorted from when our boiler was fitted a few years ago, told me what I need to do which was really helpful. Definitely would use again
Fantastic service: arrived at promised time and the Gas Engineer was very knowledgeable and competent which meant they completed the job swiftly whilst making sure all the requisite safeguards / checks were in place. Will always use Plumbing Force now for gas and plumbing works.
Plumbingforce Gas Safe engineers are available in York to help take the stress out of your plumbing, gas, & boiler issues
Ensuring your boiler is serviced is paramount to maintaining the efficiency of your system
Authorised members of Gas Safe (registration number 551780) offering gas repair/installation services in York
Plumbing Repairs & Services, Boiler Installations in
York
We serve the whole of the York  and the other towns in the Yorkshire and the Humber including Doncaster, Rotherham, Calderdale, Harrogate, Selby, Craven, and Ryedale.
Our engineers can repair and service most system to ensure that it operates at the right efficiency. We also make sure that we prevent further problems from arising. If we discover an issue, our Gas-Safe registered plumbers can investigate further and give you their diagnosis and plan of action. You are not obligated to push through with the repairs.
Any pipe trouble is no actual problem for us and I think you know we can have up and running in a jiffy thanks to our Gas-Safe registered plumbers. We can deal with any damage or breakage in your piping system: from low water pressure all throughout the household, clogs in the drain, toilet, pipe, or sink, absence of hot water, or a broken radiator that won't warm your cold, cold house. We'll have our personnel skim through all possible problems and fix it in no time. We'll make sure everything is back to normal before you know it, and that there will be no follow-up damages so you get the worth of what you paid for.
Radiator & Central Heating Services in
York
Our plumbing and heating engineers in York can service, repair, install and provide maintenance checks on any central heating system at your property. Simply give us a call and our friendly customer service representative will be happy to schedule you with an appointment.
We guarantee to reply the same day you ask us for help, that's just how it is here in Plumbingforce. You are a top priority and of utmost urgency every time you throw a problem and repair our way. No more long waiting times for a repair because we never want you to be left disappointed with our service. If a deal is settled, out Gas-Safe registered plumbers would be at your doorbells before you even know it. Your house's piping system would be fully functional in no time. Gone are the days of broken heaters and cold winter nights. Dead are the memories of water damages due to slow service turnaround. No more broken pipes, toilets and drains. Welcome to the future that is Plumbingforce.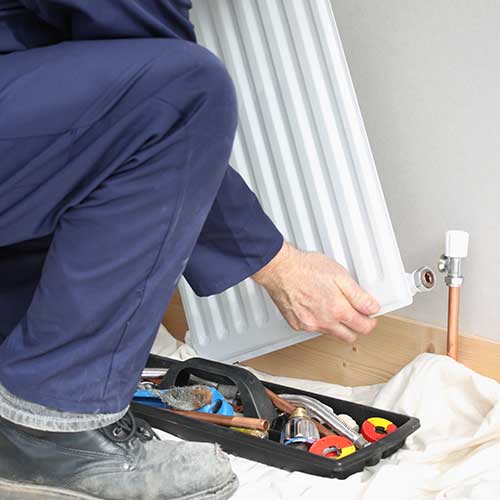 Gas Safe Registered Plumbers In
York
Your safety is our main priority. This is the reason why we only employ plumbers and gas engineers who are registered on the Gas Safe Register. The Gas Safe Register has tight measures set in place to ensure that all of the gas engineers on their list are qualified and competent in handling all gas-related issues in your household. What this means is that all individuals employed by Plumbingforce are equipped with sufficient knowledge to handle any plumbing or gas-related issue they face.
We operate a fast same day service throughout all of York & our coverage areas, particularly when a plumbing emergency arises. From boiler repairs, leaking and burst pipes, to toilets which won't flush and showers which are always cold, contact us to get these sorted in the quickest possible time.
If you have a problem that requires immediate attention, contact Plumbingforce today to arrange one of our emergency team members to attend your property without delay!
Plumbing
Local plumbers ready to assist with one call
£
99
Per Hour + vat
General Repair & Installations
Appliance Fitting
Expert Installers for your new appliances
£
99
Per Hour + vat
General Repair & Installations
Gas
Gas Safe Registered Plumbers at your service
£
99
Per Hour + vat
Gas Fire Repair/Servicing

General Gas Repair / Installations
Boiler Services
Hassle-Free Boiler Installations, Repairs and Maintenance
£
99
Per Hour + vat
Boiler Servicing (Fixed Price)

Gas Checks CP12 (Fixed Price)
Local Heating Engineer and Local Gas Engineer in
York
Our heating engineers are experienced commercial gas safe registered engineer qualified to work on packaged burners, industrial boilers, gas fired heaters, warm air unit and more gas appliances.
Adam Vipond
Gas Safe Engineer
Anthony Bilson
Gas Safe Engineer
Ben Briden
Gas Safe Engineer
Chris Walton
Gas Safe Engineer
Please complete the enquiry form below, and send your details to our York customer service team. Once you have completed this form, one of our advisors will contact you to discuss your requirements further and to arrange a suitable appointment.
To make a booking or to find out more about our services you can call us or talk to us online now using our LiveChat facility by clicking the image below.
Local Information On
York
This cathedral-cum-unitary authority in North Yorkshire has an approximate population of 163,000. Some sights you might enjoy when you come over here would be the Theatre Royal, the Riding Lights Theatre Company, York Museum Gardens, York Early Music Festival, Ye Olde Starre Inne, York Racecourse, and the York Beer & Cider Festival.
If you're into sports you'd be delighted to check out the York FC, York Wasps, York City Nights, York International 9s, York Lokomotive, York Cricket Club, York City Rowing Club, York City Rc, and the Yor St. John University Rowing Club.
 If you have plans to come over, you may do so via water through the River Ouse or River Foss ports. If you want to take the bus instead, a lot of routes cross along with the city for your convenience. If you plan to take the train, you may do so through the local station that is serviced by the North Eastern Railway.  If air transport if most comfortable for you, RAF Elvington is just 7 miles from the city centre.
Plumbingforce Service Area