Fast Response

Same Day 1-3 Hour Response*
LOW WATER/BOILER PRESSURE
REPAIRS, MAINTENANCE & SERVICING
With over 2000 Reviews, you can trust us to get all of your Boiler, Plumbing, Heating and Gas issues sorted fast and stress-free. Give us a call to get your problem sorted!
Gas Safe Registered Plumbers
1-3 Hour Emergency Callout*
Plumbingforce Gas Safe engineers are available in to help take the stress out of your plumbing, gas, & boiler issues
To avoid breakdown and repair costs, it is advised that you service boiler once every year to keep it running smoothly.
whether your central heating is in need of repair or maintenance, we are on hand to assist you at any time.
Low Boiler Pressure Repairs
If you have radiators that fail to heat up as they should, this may also be a sign that there is an issue with your boiler having low pressure.
If your pressure gauge is marked with a green zone and the needle has fallen below it, this is a sign that the gas boiler pressure is too low and action should be taken.
Our plumbers can attend your property to isolate any severe leaks in the shortest time possible which could be causing the pressure to continually drop.
We will first diagnose what is causing the low pressure or leak, and then carry out the recommended repair to prevent this from happening in the future.
Low Water Pressure Issues
If there is no issue with the supply from the mains water from the street then the problem may be with your internal plumbing.
Fixing internal low water pressure issues resulting from your plumbing is effortless with Plumbingforce!
Got a tap problem that needs fixing? We can fix, replace and install all types of kitchen and bathroom taps as well as any other taps inside, or outside, your property.
From a bathroom tap to a new mixer or instant hot water tap for the kitchen, our team of expert plumbers are ready to respond to your tap problems promptly and professionally.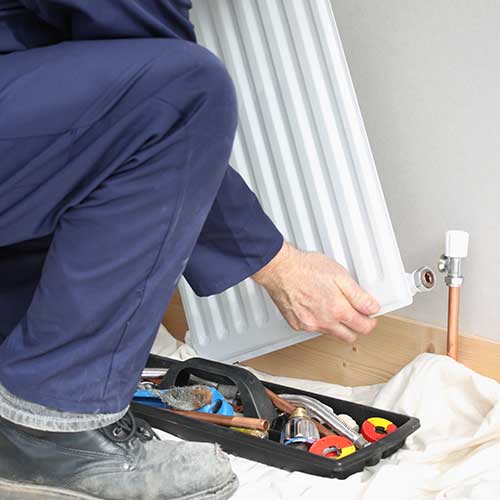 Our engineers can repair and service most system to ensure it operates at the right efficiency and also prevents further problems from arising.If your boiler has a problem, we can also investigate saving you from the stress and hassle caused from the issues.
We operate a fast same day service throughout all of our coverage areas, particularly when a plumbing emergency arises. From boiler repairs, leaking and burst pipes, to toilets which won't flush and showers which are always cold, contact us to get these sorted in the quickest possible time. If you have a problem that requires immediate attention, contact Plumbingforce today to arrange one of our emergency team members to attend your property without delay!
Please complete the enquiry form below, and send your details to our customer service team. Once you have completed this form, one of our advisors will contact you to discuss your requirements further and to arrange a suitable appointment.
Need to speak to someone about an existing job? Give our customer care team a call!
Head Office: Plumbingforce, Bourne House, 475 Godstone RD, Whyteleafe, Surrey, CR3 0BL
Plumbingforce engineers in your area
London   East Anglia   North West   Midlands   South East   South West   Wales